Well, my girls won some ribbons again this year at our town's Fair! This photo is part of the art display - there is so much talent in our little community!
Gwyn's (age 6) ribbons were three First Places - in Magic Marker, Cut Paper and pencil drawing...
A Lion...
A giraffe...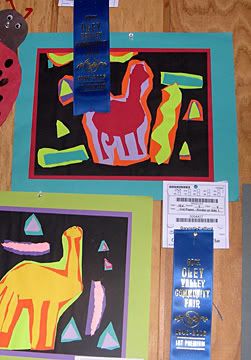 And a drawing of her sister surrounded by a bunch of animals...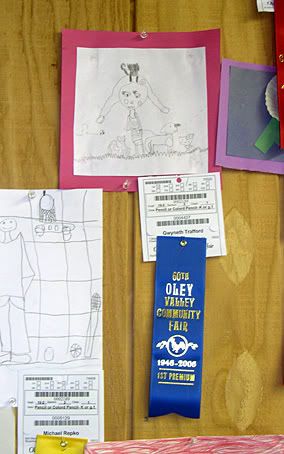 and third place in crayon...
An angel cat...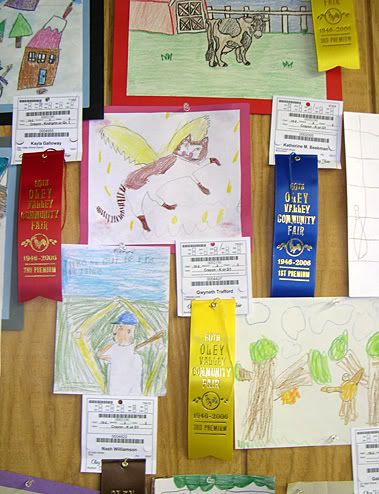 and Sarah (9) got two First place ribbons - one in pencil drawing and one in Miscellaneous (mixed media)...
Mona Lisa and her cat...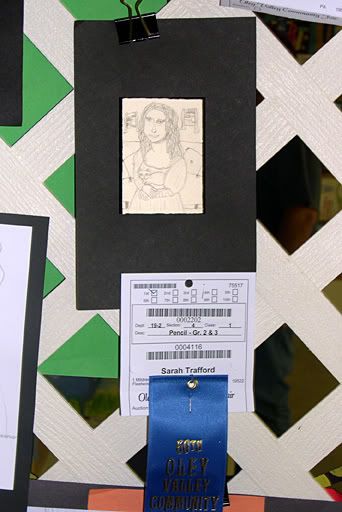 and Alice in Wonderland...
and two second place ribbons - one in magic marker, and one in colored pencil...
A dragon...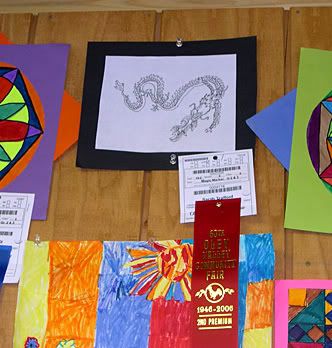 A mermaid...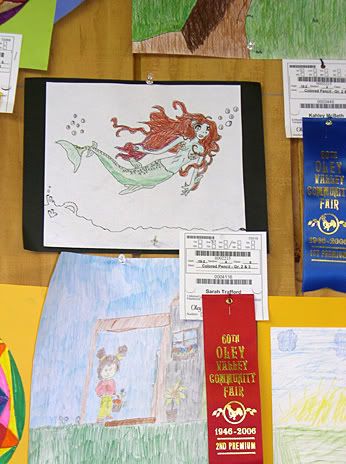 YAY for my girls!!